Jane Lunzer FGA DGA
Jane Lunzer is a jewellery designer, gemmologist and diamond grader
She is the third generation in her family to work with diamonds and her great-grandfather was one of the founders of Hatton Garden's Diamond Club in the 1860s. The Diamond Club formed part of the origins of The London Diamond Bourse, of which Jane is now a proud member.
Jane's training in gemmology was with the Gemmological Association of Great Britain (Gem-A), and she is also a member of the National Association of Jewellers. She is originally from London, and has lived and worked in Edinburgh and Tokyo as well.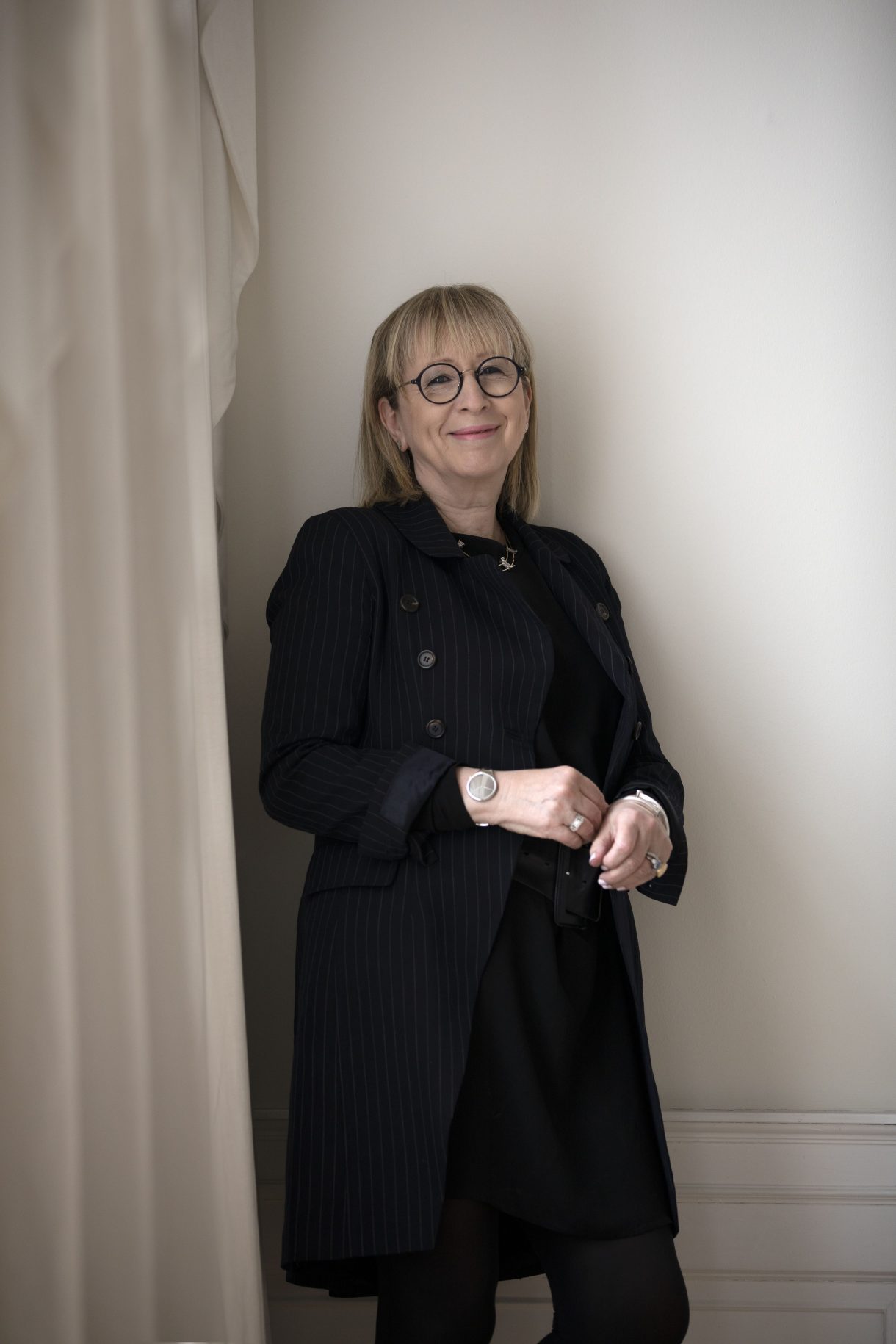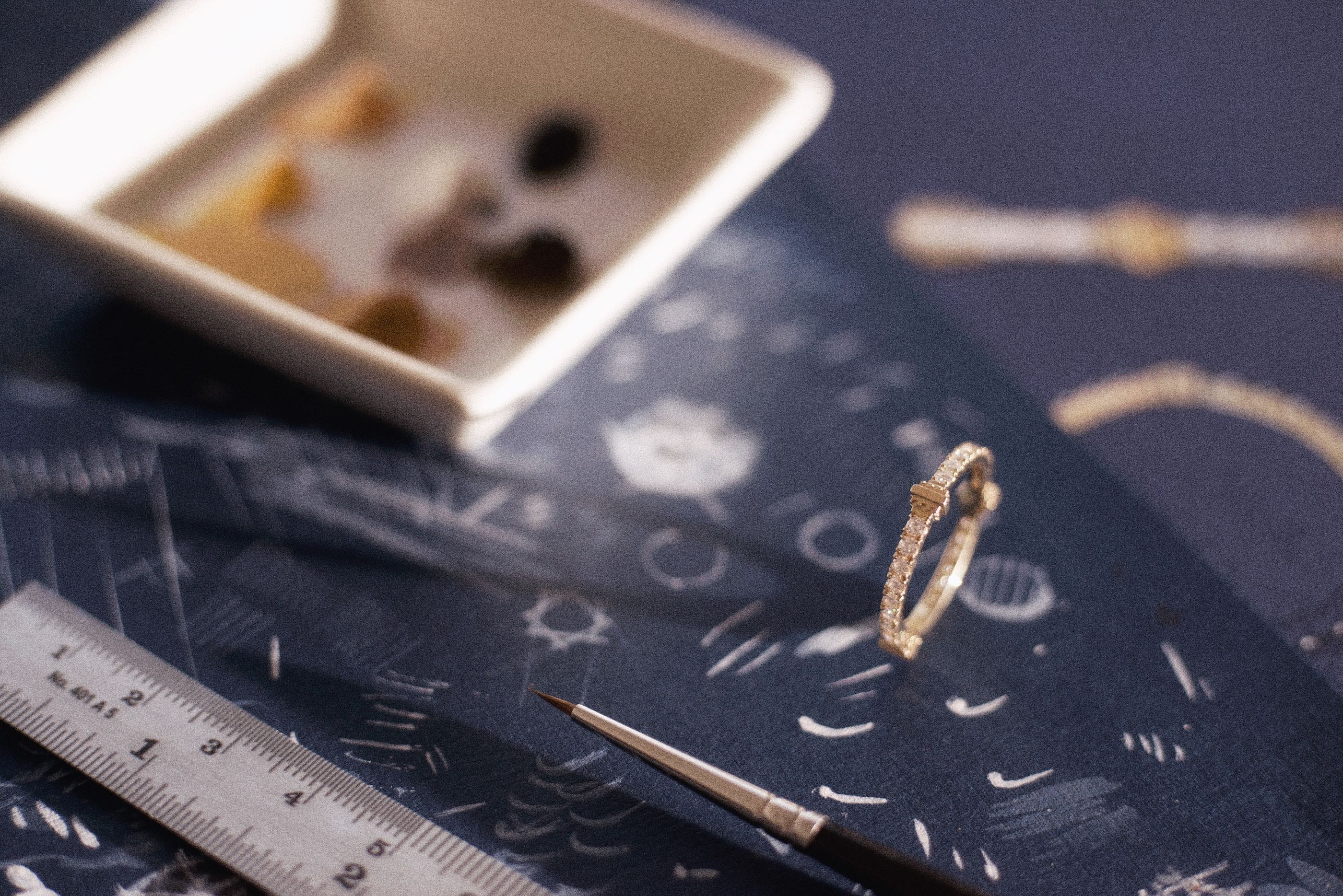 Teamwork
Each piece of jewellery produced by Jane Lunzer is the result of collaboration. There are numerous stages and skills involved, every one of which is carried out by an expert in their particular field. Jane creates the design, with sketches, drawings and paintings. She will then make a prototype of the piece to ensure that it works from every angle and, once happy with it, passes it on to the workshop where as many as six others will play their part in creating the final piece.
Precious Gems and Diamonds
Mined rough gem material is cut by experts called lapidaries, whilst those who fashion diamonds are called manufacturers
Significant skill and expertise are required to cut the most beautiful stones from newly mined rough minerals. Various areas of the world are renowned not only for the types of gem found in their geographical region, but also for particular methods and styles of cutting and polishing. Jane Lunzer has trusted suppliers across the world, from whom we source gems and diamonds, according to the size, shape and cut we are looking for with our client.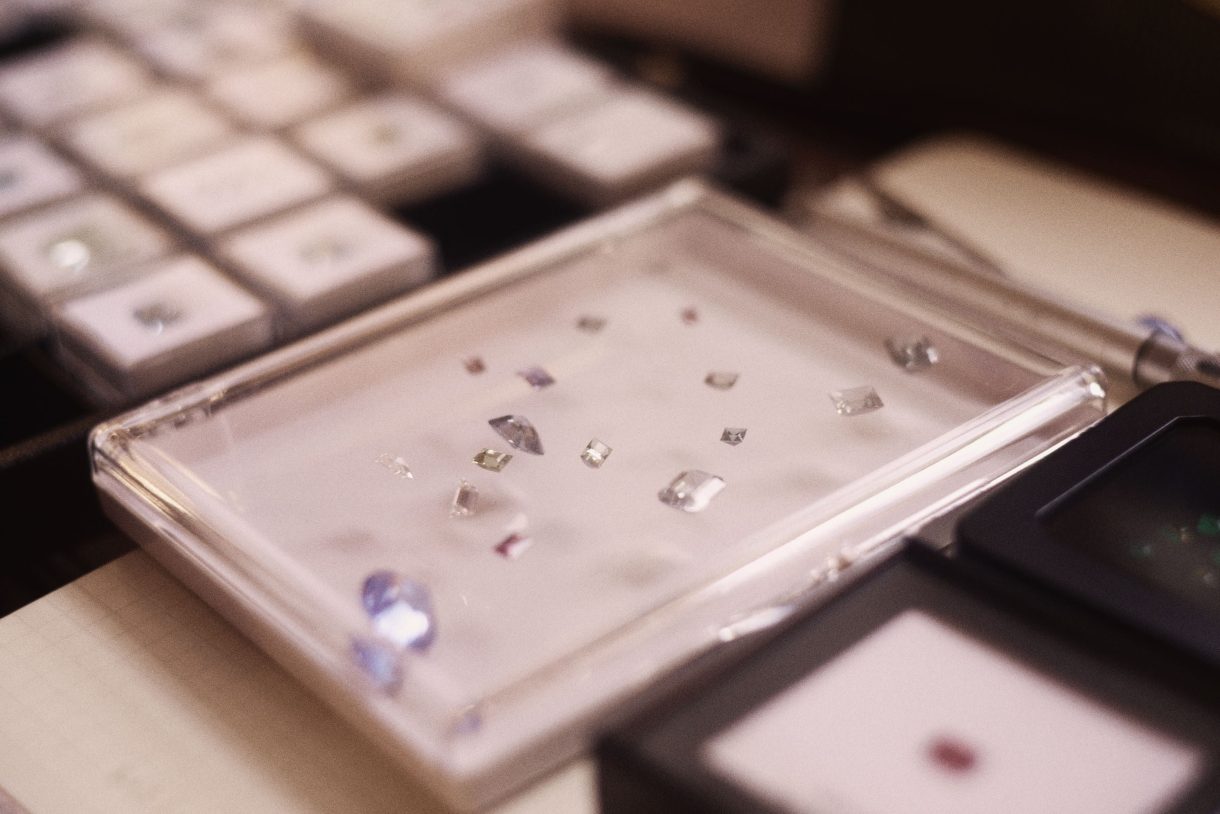 Ethical Sourcing
Across the jewellery industry, the importance of ethical practice is being addressed
Jane Lunzer takes all measures to ensure that gems, diamonds and precious metals are sourced fairly, sustainably and ethically. We use diamonds only from companies party to the Kimberley Process Certification Scheme.